Crystalyx: The Cattle Call.
September 1, 2022
Download your Fall Cattle Call Coupon!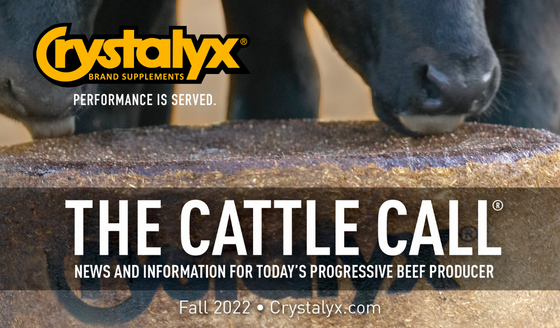 KEEP WEANED CALVES PERFORMING WITH CRYSTALYX  Nutritional stress in calves can take money out of your pocket. Stress associated with weaning, shipping and receiving can result in poor weight gain, disease and even death. Stimulate the appetite of stressed calves and get them off to a good start with a nutritionally fortified and highly palatable CRYSTALYX® stress product.